DESIGN
This juicer will become a favorite in the kitchen. Quiet operation, small dimensions, stylish white case. There are rubber feet on the bottom for comfortable operation with the device.
Thanks to the specific shape of the spout that releases the juice, our juicer can be used to get the juice directly into the glass, without passing the liquid into an intermediate tank.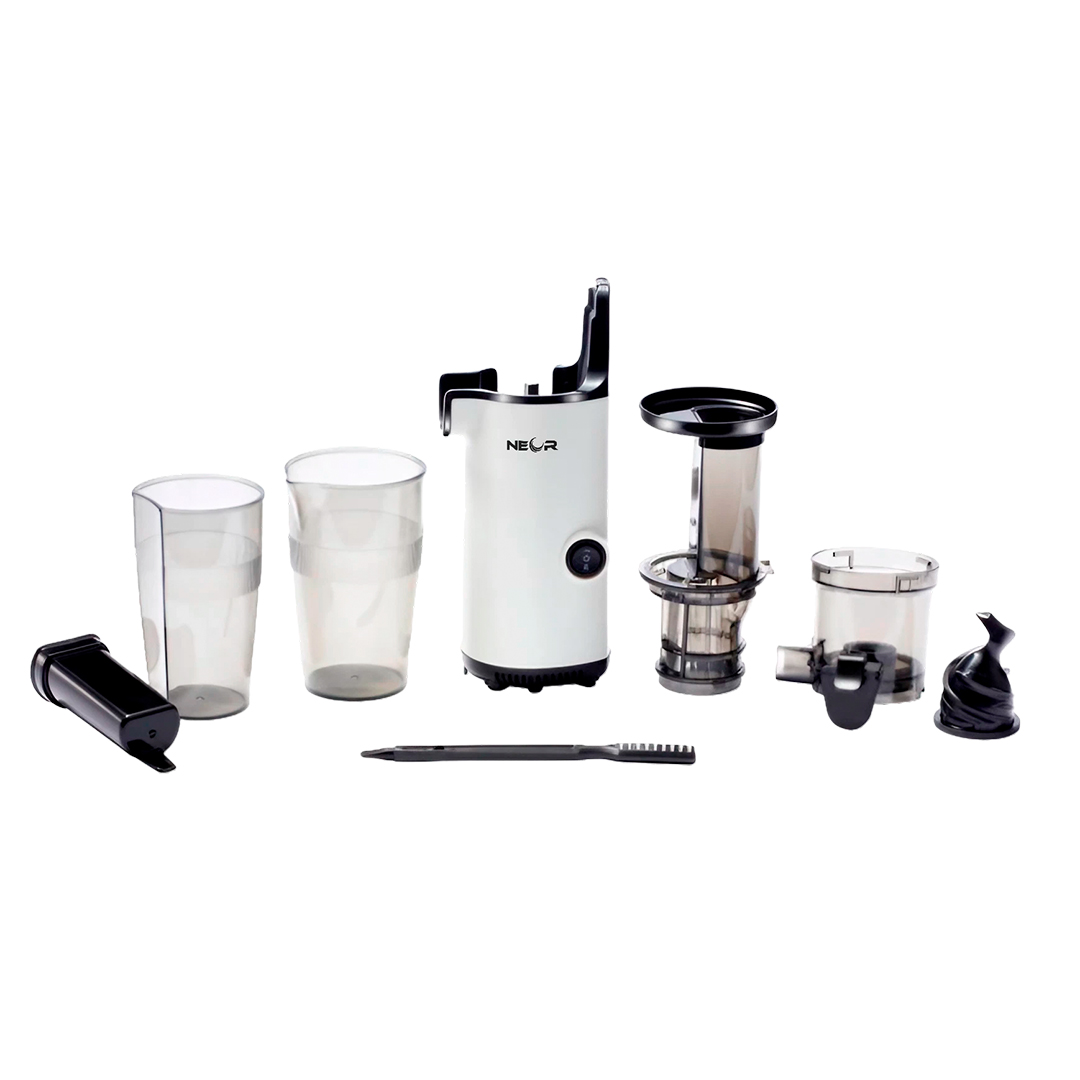 FUNCTIONALITY
This auger juicer is designed to work with a standard supply voltage, ensuring convenient operation. Low power consumption, 130 W, maintains efficiency and helps save electricity. The mechanical type of control makes the use of the juicer simple and accessible to everyone. The body is made of high-quality ABS plastic, which is durable and reliable.
The large juice bowl, 600 ml, allows you to squeeze enough juice for the whole family or guests
FEATURES
Reverse function
Anti-slip feet
Large, 600 ml, container for juice
Simple maintenance
Mechanical control type