Design
An ergonomically designed cooler bag made of high-strength 600D polyester, non-toxic food-safe PEVA lining, PE foam insulation and durable SBS zippers. This material is of high quality and tear resistance. Can keep your food cold for over 9 hours if you put 2 ice packs in. Water Resistant.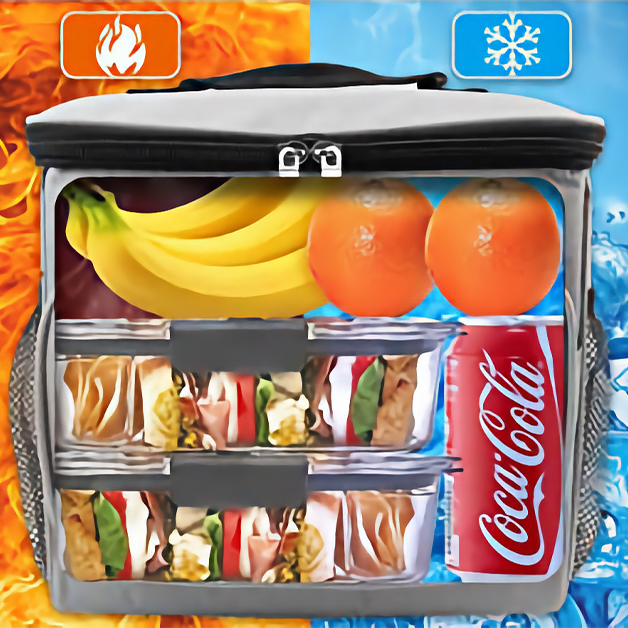 Functionality
Not too bulky, it provides the necessary space to store your favorite dishes. Spacious compartments or pockets allow you to place dishes, napkins, wallet, keys and other necessary things. A mesh pocket is designed to store bottles of drinks.
This padded thermal bag can keep your items cold or warm for hours. You can prepare complete meals and enjoy healthy food anywhere – hiking, traveling, camping, gym, work, school, beach adventure and fishing.
You can carry the bag by the handles when you use the top handle, and it can also be used as a shoulder bag when you use the strap.
This versatile folding case is lightweight, compact and portable, it can easily carry your favorite lunch or food containers to school, work, office, traveling, camping with family, fishing with friends, boating and hiking!
It is suitable for everyone: men, women, children.
Features
Water resistant.
Keeps cold for up to 9 hours.
Has a long and short handle.
Suitable for everyone: men, women, children.