DESIGN
The NEOR PULSE PRO 52BK portable massager has a touch display for control. The gun will allow you to massage right at home, without the need for constant visits to a physiotherapist. The device will relieve muscle pain, stiffness and pain. Take care of proper muscle regeneration.
The gun is made of the best quality materials, fits perfectly in the hand, the handle is covered with a non-slip structure that prevents slipping during the procedure.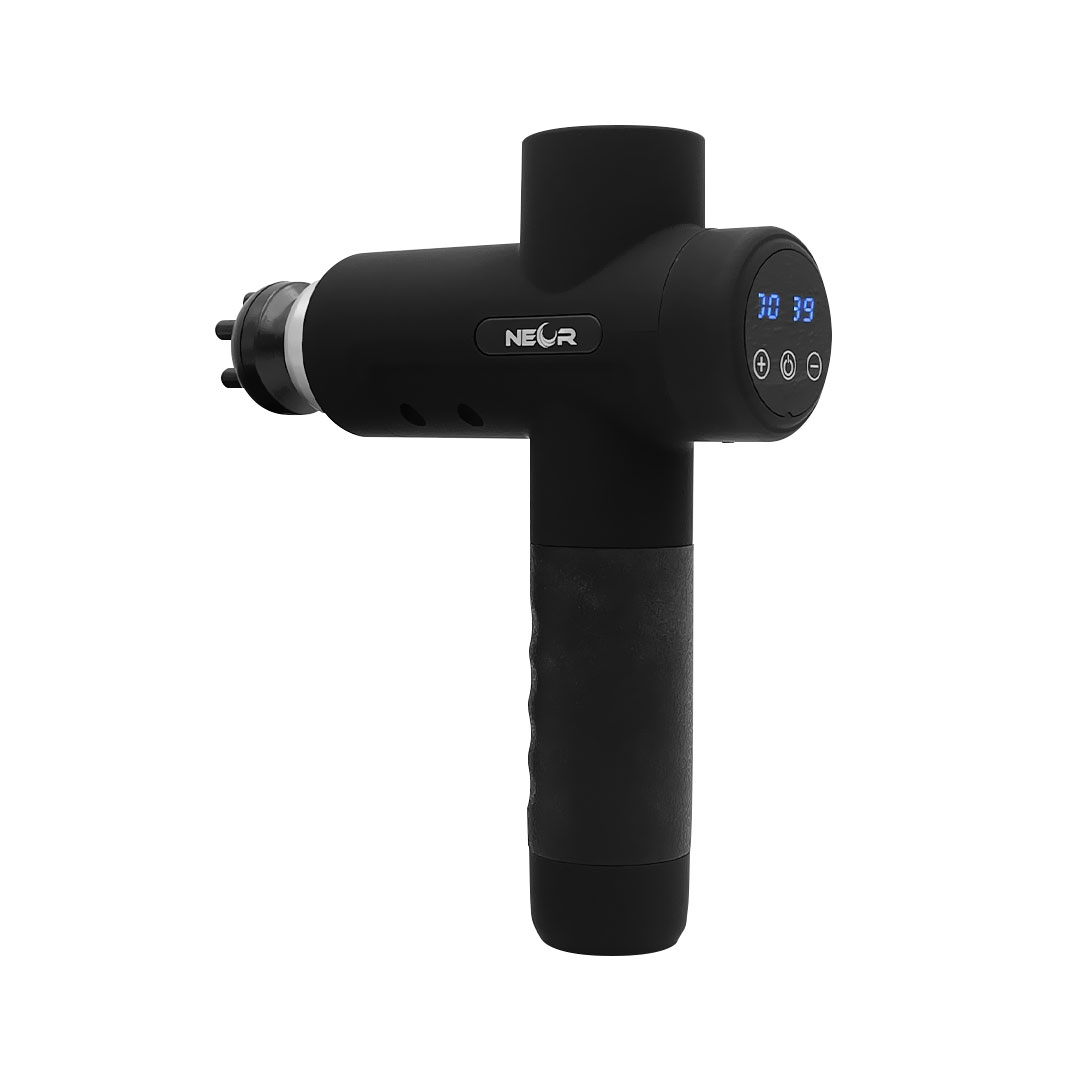 FUNCTIONALITY
The massager has 30 levels of massage intensity, which allows you to individually adjust the speed according to the muscles on which it will be used. The power button on the screen takes the device out of standby mode and the massager can be switched to the first level by pressing the speed increase button "+" once, each press switches the device to the next speed level.
Each muscle group needs appropriate stimulation, and thanks to the interchangeable attachments, you can work with many muscles, even hard-to-reach ones.
FEATURES
Replaceable massage nozzles
Up to 4 hours of autonomous work
Intended for: For legs, For lower back, For hands, For back, For body, For neck, For buttocks
Adjustment of massage intensity
30 massage levels