Design
Our new model has an elegant white body that perfectly matches any style. The top part of the lid has a golden hue and a glossy finish, which adds charm and a luxurious look to the device.
The case is made of durable plastic, which provides reliable protection against damage to the device from drops and bumps. In addition, it closes tightly, which allows you to store food safely and prevents its contents from boiling over.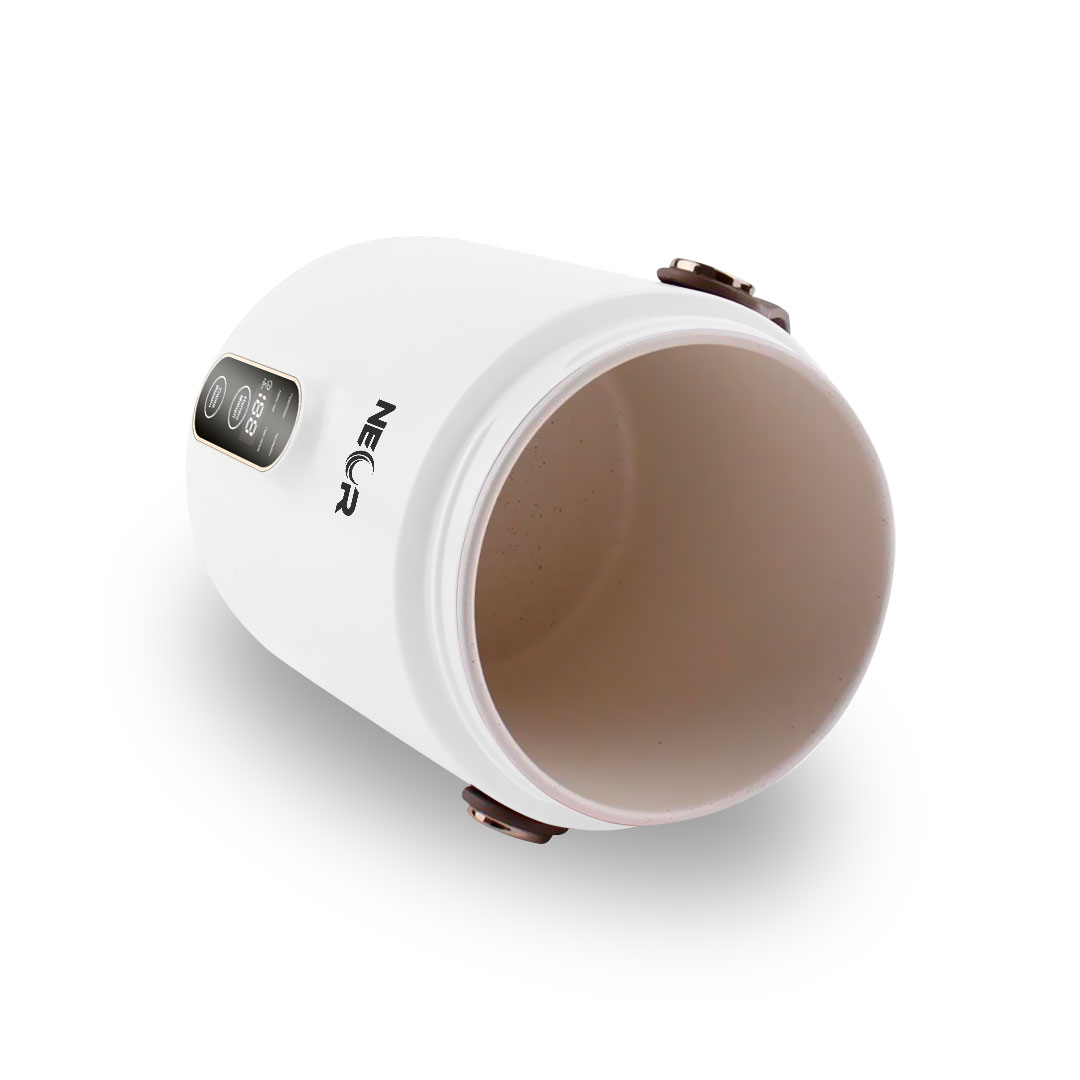 Functionality
Convenient touch controls help users easily set the time and temperature for heating their food.
The body is able to withstand drops and mechanical shocks, allowing users to not worry about the safety of their food during transportation.
The non-stick coating helps to avoid sticking food and makes it easy to clean the device after use.
Easy to lift, convenient to carry, our multi lunch box is perfect for people who go to work or school, you can heat your food at school, office or travel. An ideal food container not only for children but also for adults who are on a diet.
Features
Protection against boiling.
Protection against overheating.
Touch control.
Comfortable handle.
Non-stick coating.
Retains heat for up to 6 hours.
Withstands drops and mechanical shocks.