Design
The versatile white color looks great in the kitchen and at the workplace. One section ensures the compactness of the appliance. The lid is connected into a single body with latches located on the sides of the body.
The body itself is made of durable plastic and has rubber seals, which increases the sealing and impact resistance of the device.
A soft handle for transportation is located on top. The power button is located on the front of the case.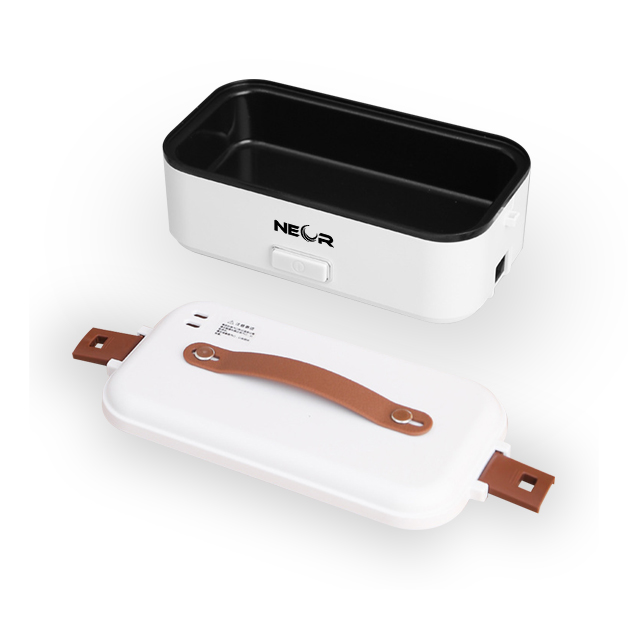 Functionality
Be sure to add water to the middle!!! Food is heated by steam.
Suitable for reheating.
The package includes one stainless steel bowl and 2 power cables (220V, 12V).
It is easy to lift, convenient to carry, our lunch box is ideal for people who go to work or school, you can heat food at school, office or travel. An ideal food container not only for children but also for adults who are on a diet.
Features
Soft handle.
Power cables included (220V, 12V)..
Internal containers are made of 304 stainless steel..
Withstands drops and mechanical shocks.