Design
This touch-sensitive disinfector model is an ideal solution for public places with a high flow of people. It has a metal body and is placed on a leg. It is powered by the mains, which allows you to save on constant battery replacement.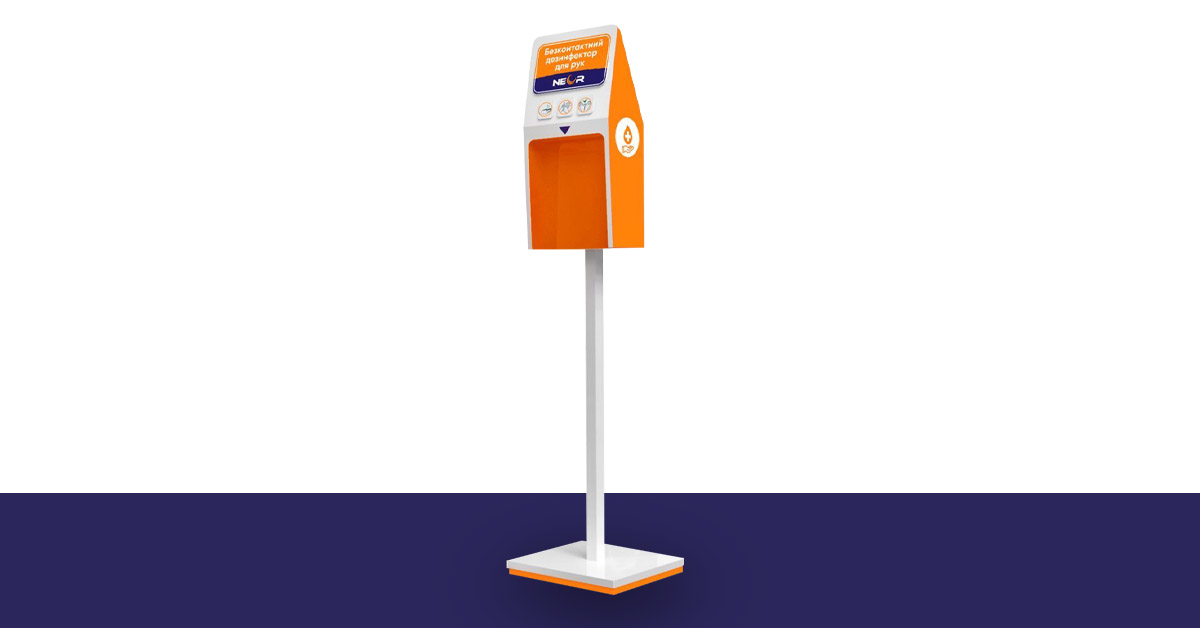 Functionality
Simple and safe to use wall-mounted sanitizer. Eliminates the risk of infectious cross-contamination due to the absence of hand contact with the dispenser.
The antiseptic liquid reservoir has a capacity of up to 5 liters.
The portion volume is 1.2 ml. It is possible to change it up or down. Automatic spraying works at a distance of up to 12 cm. When triggered, a visual signal is emitted. You will receive a special key to open the case.
Features
Filling system.
The spray sensor is triggered at a distance of up to 12 cm.
Power supply from the network.
Metal case.