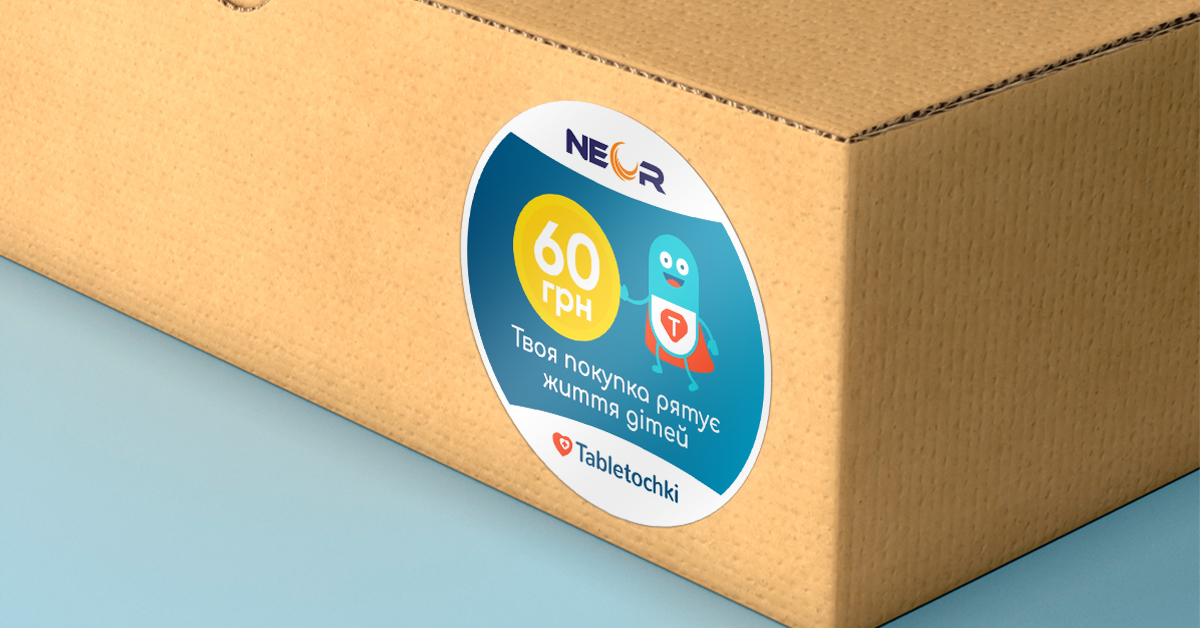 Buying with good intentions
Every time you buy NEOR products, we donate 25 UAH to the "Tabletochki" Foundation to help those in need.
"Tabletochki" – is a Ukrainian charitable foundation that provides support in the form of medicines, medical equipment, and financial assistance for necessary surgeries and procedures.
Design
The compact device has an open body. The NEOR JUNIOR 3D printer is easy to operate and manage. It is made in white color. The overall dimensions of 210x210x290 mm make it possible to place it on a desktop.
The open case provides quick cooling of the finished model. The working area of 100x105x100 mm makes it possible to print interesting models without significant plastic consumption.
Ideal for a beginner.
Functionality
Controls located outside the body make the process of creating a model as convenient as possible. In addition, control via Wi-Fi is provided. The thickness of the layers allows you to create educational 3D models and simple elements of various devices.
Printing resumes after a power outage. The printing process is insured against sudden power surges or power outages. In this case, the 3D printer automatically registers the current position and saves the print data. When the power is restored, printing will continue from the same place.
Features
Compact size.
Built-in Wi-Fi module.
Comes fully assembled, configured and ready to use immediately.
Can be controlled under Android and Windows.
Printing from microSD cards.
NEOR 3DMaster software in Ukrainian.
Print resumption in case of power failure.