Design
NEOR BASIC has a laconic design that is suitable for both offices and educational institutions. Thanks to the glass inserts in the body, you can observe the process of creating an item.
The front panel has a 2.4″ screen for controlling the printer. The device's menu is very simple and clear, so it is not difficult to understand the controls. Starting 3D printing and setting the necessary parameters is done in a few steps.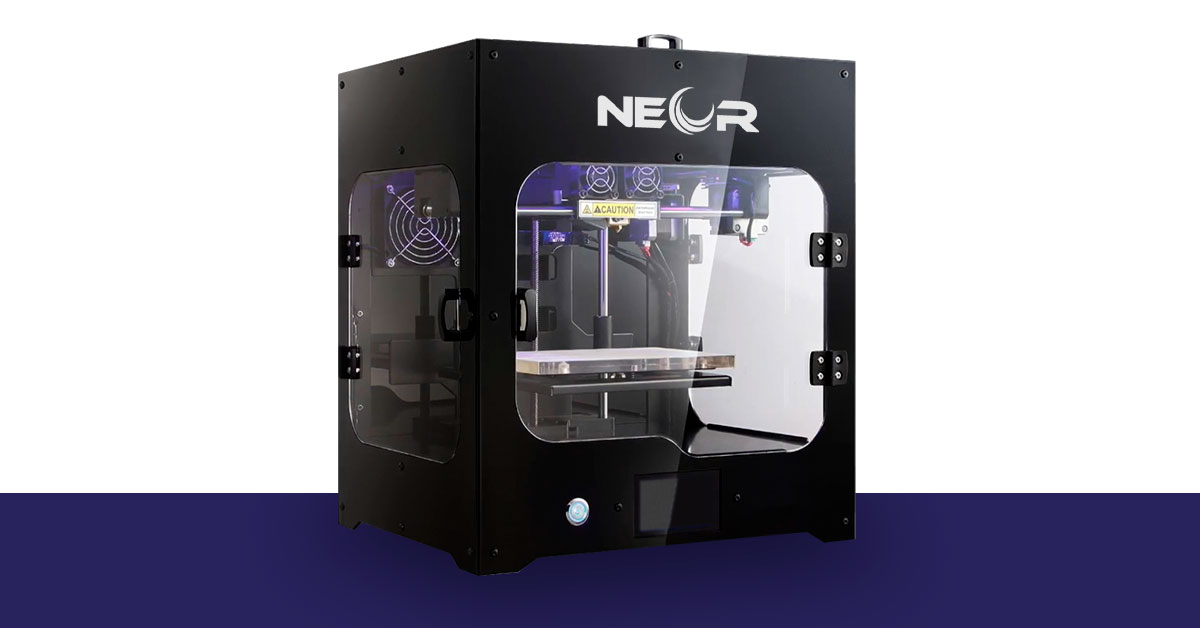 Functionality
The NEOR BASIC has a closed body that blocks out all external interference, reduces noise during 3D printing, and provides a uniform mode for stable operation with some types of plastic.
Print customization features allow you to maximize the accuracy of the model sketch.
Controls located outside the body make the process of creating a model as convenient as possible.
The thickness of the layers allows you to create training 3D models and elements of various devices. There is a function of printing from removable media without a computer.
The function of printing from removable media without a computer is provided.
Advantages
Fully enclosed design of the 3D printer (thermostable zone inside the printer, reduced noise from operation, protects the printing area from accidental exposure to children, pets, etc.).
Professional XY-head / Z-platform type of mechanics, the use of shafts and short toothed belts instead of long ones (reduced likelihood of belt stretching, improves positioning and print quality).
Direct type extruder.
Sensors for door opening, filament end or breakage.
The print platform is coated with tempered borosilicate glass (provides excellent adhesion of the part during printing, easy to remove when cooled).
Heating of the printing platform.
Illumination of the printing area.
Supplied fully assembled, set up and ready to use immediately.
Printing from microSD cards.
NEOR 3DMaster software in Ukrainian.